An Important Announcement from IPMG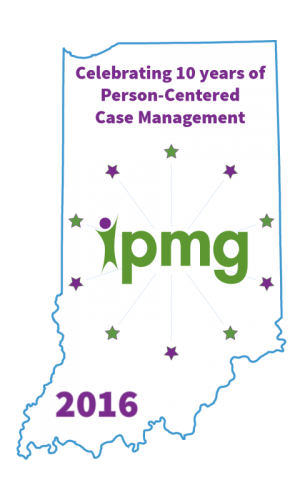 As you may know, IPMG is a privately-owned company, one that we, as the original founders and owners, continue to lead and direct in its daily operations. As with all organizations, there inevitably comes a time when it behooves its leadership to plan for a future in which they will no longer be involved as owners. That time has come for IPMG. It is a task we have undertaken with great consideration and diligence, the results of which we are excited to share with you now.
It is our great pleasure to announce the creation of the new IPMG Employee Stock Ownership Plan (ESOP), which has turned over 100% of the ownership of IPMG to our employees.
If you are not familiar with ESOPs, they are federally regulated employee benefit plans that allow employees to grow their retirement income while being able to share directly in the success of the company. Currently, there are an estimated 7,000 ESOPs in the United States with about 13.5 million participating employees. To help you better understand what IPMG will look like with an ESOP, we've listed below a few commonly asked questions and answers.
Who will be responsible for the leadership of IPMG?
There will be no change in the leadership of the company. The same individuals who currently serve in administrative and management positions will continue to do so. Additionally, the IPMG Board of Directors will maintain its ongoing responsibility of company oversight, with the addition of new members chosen specifically for their areas of related expertise. Lastly, we have created an ESOP Committee that consists of management employees who will have the opportunity to provide input into our company policies and procedures.
What does the creation of an ESOP mean for the people that we serve?
The creation of an ESOP means that their case managers will have even more reason to be committed to providing the best possible case management services. History has shown that employees who have a vested interest in the success of the company are more dedicated to ensuring that their jobs are performed in an exemplary manner. They also tend to stay with the company for longer periods of time, which helps to ensure consistency for the individuals they serve.
How will IPMG employees benefit from having an ESOP?
The ESOP will provide IPMG's employees with the ability to accumulate significant equity holdings in the company, at no cost to the employee. They will have the ability to directly affect the success of the company by their own performance, and to share in that success in the form of shareholder dividends. These dividends are provided in addition to, and in no way affect, any other retirement program in which the employee may be invested.
IPMG as a company, of course, will benefit as well, as the satisfaction of the individuals we serve and of our employees are integral components of our overall success. We anticipate that this decision will lead IPMG to even greater levels of achievement and excellence over the long term, and will help to support our vision of providing individuals served with case managers who are expert navigators of the Medicaid Waiver system.
If you have any questions about the information contained in this announcement, please do not hesitate to contact IPMG at 866-672-4764, and we will be happy to address them.
Yours Truly,
Karen Brummet-Ferguson, Ann Robertson, and Chris St. Paul, IPMG's Founders